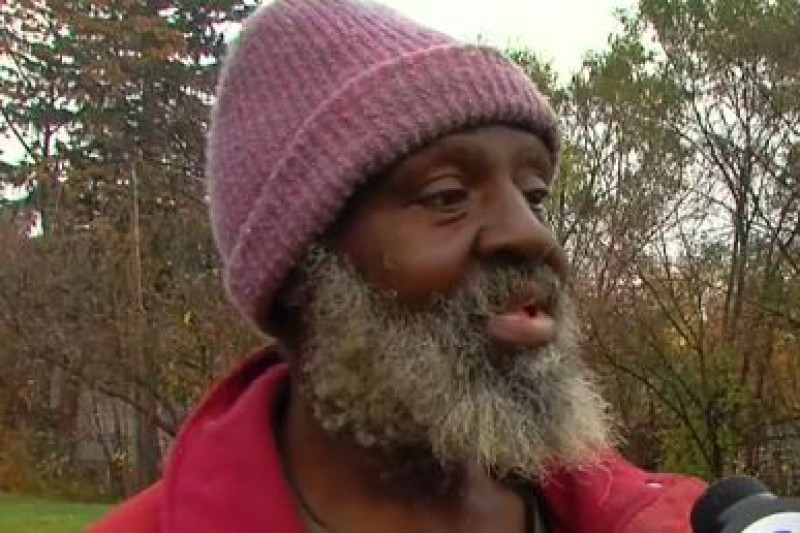 Have you heard of Mr. Willie Payne? Do you know his story? Willie Payne is a life long resident of Detroit, Michigan. He lives mainly on the streets and the little money he has he gets from picking up trash from some of the local businesses in his neigborhood.
Willie Payne is also the gentleman you may have seen in the video now going viral depicting the Detroit McDonalds Worker luring him to the McDonalds drive through window with the promise of a random act of kindness.
In the beginning of the video you can see and hear the McDonalds worker inviting Willie Payne to come over to get a sandwich…..to have something to eat. The McDonalds worker actually holds the sandwich in his outstretched hand motioning for Willie Payne to come and get it. "I'm about to help you". The McDonalds worker says. His buddy filming says "bless his ass!" What happened is just plain wrong!!!
Well, Willie Payne accepted the invitation. But when Willie Payne arrived at the McDonalds drive through window the random act of kindness turned into an awful and brazen show of disrespect lacking any sense of human dignity. It was a slap in the face of all the homeless and those suffering from mental illness and their families and loved ones
Watch the video and you will see.
What are we doing here? I'm Brian Dailey. I am the founder of the Dailey Law Firm, PC of Detroit Michigan and Chicago Illinois. I am going to help Willie Payne right this wrong. I am going to help him obtain permanent shelter, good health care, clean nice clothing and hot frech food to eat everyday. I'm also going to help Willie Payne reach out to start a dialogue with McDonalds about the plight of the homeless and the mentally ill about whom their worker apparently cares little.
Please help me help Willie Payne. Willie said to me that if there is anything left after we get him situated and warm he wants to use your donations to help others in the same way. If you can't donate and we understand. Some people are not able to for a variety of reasons. You can still help. You can help by retelling and reposting Willie's story and this video. Or you can send Willie an email or a gift card for food. Just send it care of the Dailey Law Firm, PC 28000 Woodward Avenue, Suite 201 Royal Oak, MI 48067. Call us for more information (844) 342 5353. You can send Willie an email to willie@keepwilliewarm.com. I will make sure he gets them all. I am sure he will appreciate your kindness.
It really is time to value all people and show that we value all people. As the saying goes "all lives matter".